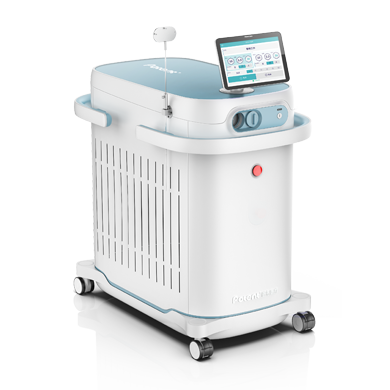 All With One Powerful Laser,Even Beyond Urology
HP series is the highest power holmium laser system in the world(up to 160W), extremely frequency (up to 120Hz) ,pulse energy (up to 8.0J) and high versatility in pulse width adjustment, intended for both endoscopic lithotripsy and HoLEP with great flexibility and efficiency, but also suitable for gynecology, ENT, and other multi-range treatment.
VIEW MORE CASES
Born For Powerful
High power laser designed for durability, flexibility and versatility in stone disease, with remarkable reduce lithotripsy retropulsion and fine stone ablation that is the most powerful, versatile and fastest holmium laser on the market today and truly complete solution for stone treatment.
Wide Application Range
Thanks to impressive settings combinations enable more treatments available and greater versatility in techniques, HP series enabling urological stone fragmentation, urethral stricture, tumor resection, general surgery, gynecology and otolaryngology.
Excellent Hemostatic Effect
Owing to the extreme performance of 2100nm laser system with high power, perfect for fast and quick ablation, incision and coagulation of soft tissue, enables precise cutting without damaging the surrounding tissue and hemostasis, greatly reducing the risk of accident and guarantee a reduction in operating time.
Customizable Dual Pedals
Inexperienced surgeons not only benefits of a guided modality to automatically select proper settings based on the intended treatments but also advantages of dual pedals allows easy switching between laser settings during procedure immediately that speeding up the surgical procedure.