Exhibition
The 24th Brazilian International Medical Equipment Fair
HOSPITALAR 2017

Apr 01, 2017

BY admin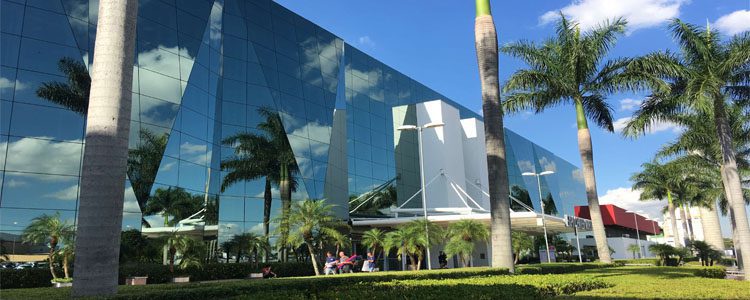 The 24th Brazilian International Medical Equipment Fair (HOSPITALAR 2017) was held from 16 to 19 May local time. The HOSPITALAR is held in conjunction with the prestigious MEDICA exhibition in Germany and is certified by the International Hospital Consortium (IHF) Professional exhibition. In 2000 by the US Department of Commerce awarded the "trustworthy commercial exhibition" title, Brazil and Latin America is the most authoritative medical equipment supplies exhibition.
Potent Medical medical supply manufacturer in this event mainly show the core technology products: holmium laser treatment machine, semiconductor laser treatment machine, medical displays, and other products, attracting several national customers to come to the consultation and consultation, visit the customer in a continuous line, of which Regular customers and new customers of Potent Medical urology laser products show a strong interest in the scene to express the establishment of cooperation and strengthen the willingness to communicate.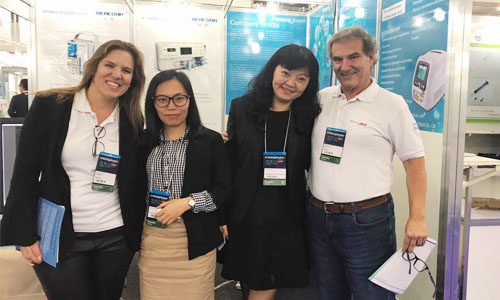 Sao Paulo as the Latin American Economic and Trade Center, neighboring countries: Argentina, Bolivia, Chile, Colombia, Cuba, El Salvador, Mexico, Paraguay, Peru, Uruguay, Venezuela, and so on. Sao Paulo has the region's most advanced medical center, is the domestic medical enterprise to enter the Latin American market ideal city. Through years of unremitting efforts, Potent Medical surgical laser manufacturer in the overseas market has made sustained and stable progress, brand influence continues to increase, we will be more rapid development of Latin American medical market. Through this exhibition show, Potent will be more confident to adhere to the "Made in China" of the photoelectric medical equipment manufacturers, determined to become world-class medical equipment manufacturers.