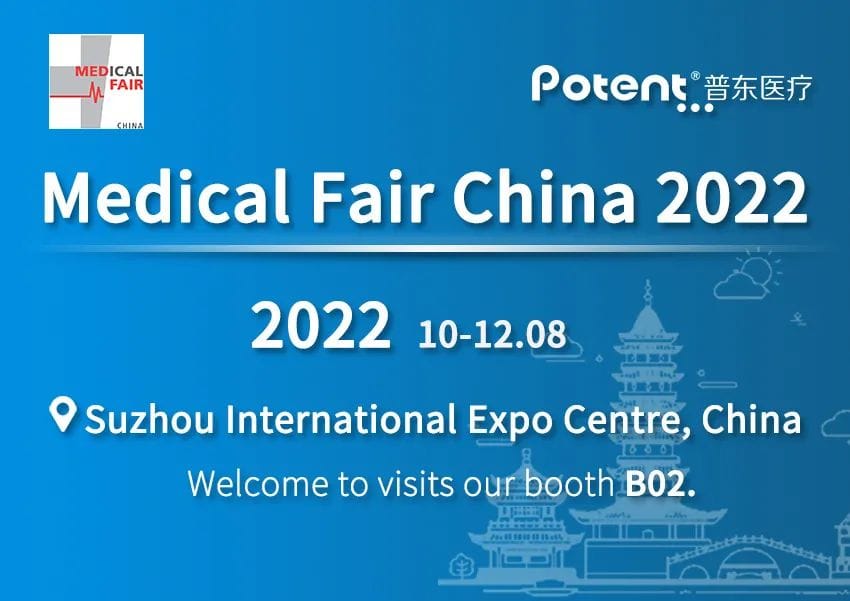 Medica Equipment Exhibition 2022 was held at the Suzhou International Expo Center from August 10 to 12. In the past many years, Medica has attracted a large number of international exhibitors, visitors, speakers, and media partners. Potent Medical will also continue to extend the necessary support to exhibitors, visitors, and partners, integrate various resources, and will present a high-level international trade fair for the industry at this time.
Established in 2004, Potent Medical is a medical urology product company located in Guangzhou China, one of the world's top laser equipment manufacturers, which is committed to leading the field of minimally-invasive clinical urological solutions. In this exhibition, Potent Medical will show you a series of urology products, such as a holmium laser, a urodynamics test system, and uroflowmetry. There is a brief introduction of the product below:
Holmium Laser: There are three main series, such as XP series, HP series, and HZ series. It is mainly used for endoscopic treatment of urinary stones and enucleation of the prostate (HoLEP), such as kidney stones, ureteral stones, ureteral and urethral stricture cutting, polyp-encapsulated stones, bladder stones, bladder tumors, etc.
Urodynamics Test System: Urodynamics test shows how well the bladder, sphincters, and urethra hold and release urine. These tests can show how well the bladder works and why there could be leaks or blockages.
Uroflowmetry: There are three main series, A series, B series, and PC series. Uroflowmetry is suitable for urine flow measurement examination of patients, it can automatically calculate the measurement process parameters and draw process curves (urinary flow rate, urine volume), and can print the measurement results in real-time for doctors to evaluate the patient's lower urinary tract function and diagnose the lower urinary tract.