Event-News
CMEF2023 Highlights | Potent Medical's Impressive Holmium Laser Demonstration
Potent Medical wowed visitors with advanced holmium laser simulation, emitting powerful energy to pulverize stones. Precise and controlled, the stationary stones showcased the technology's prowess, leaving a lasting impression.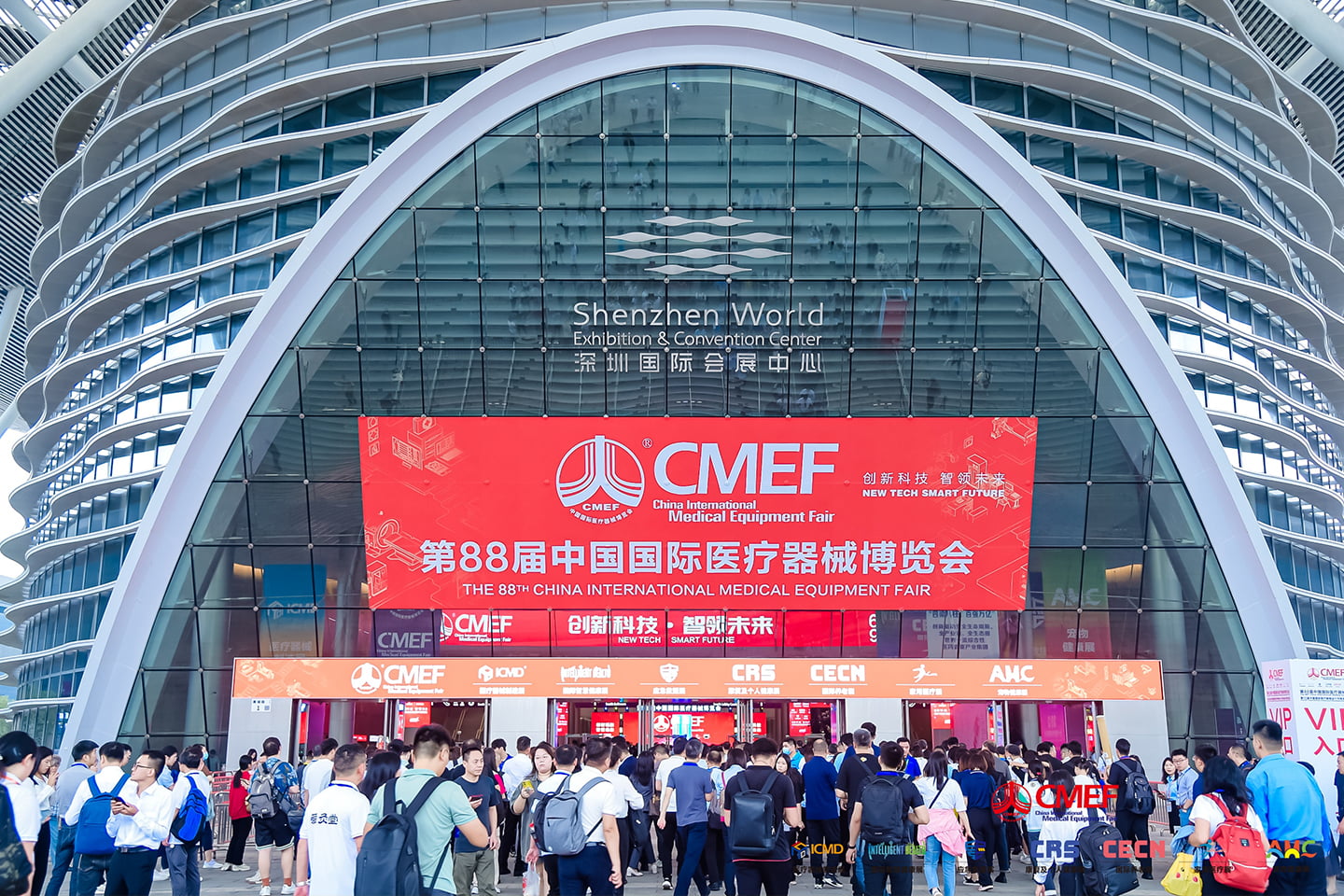 2023
88th China International
Medical Equipment Fair (CMEF)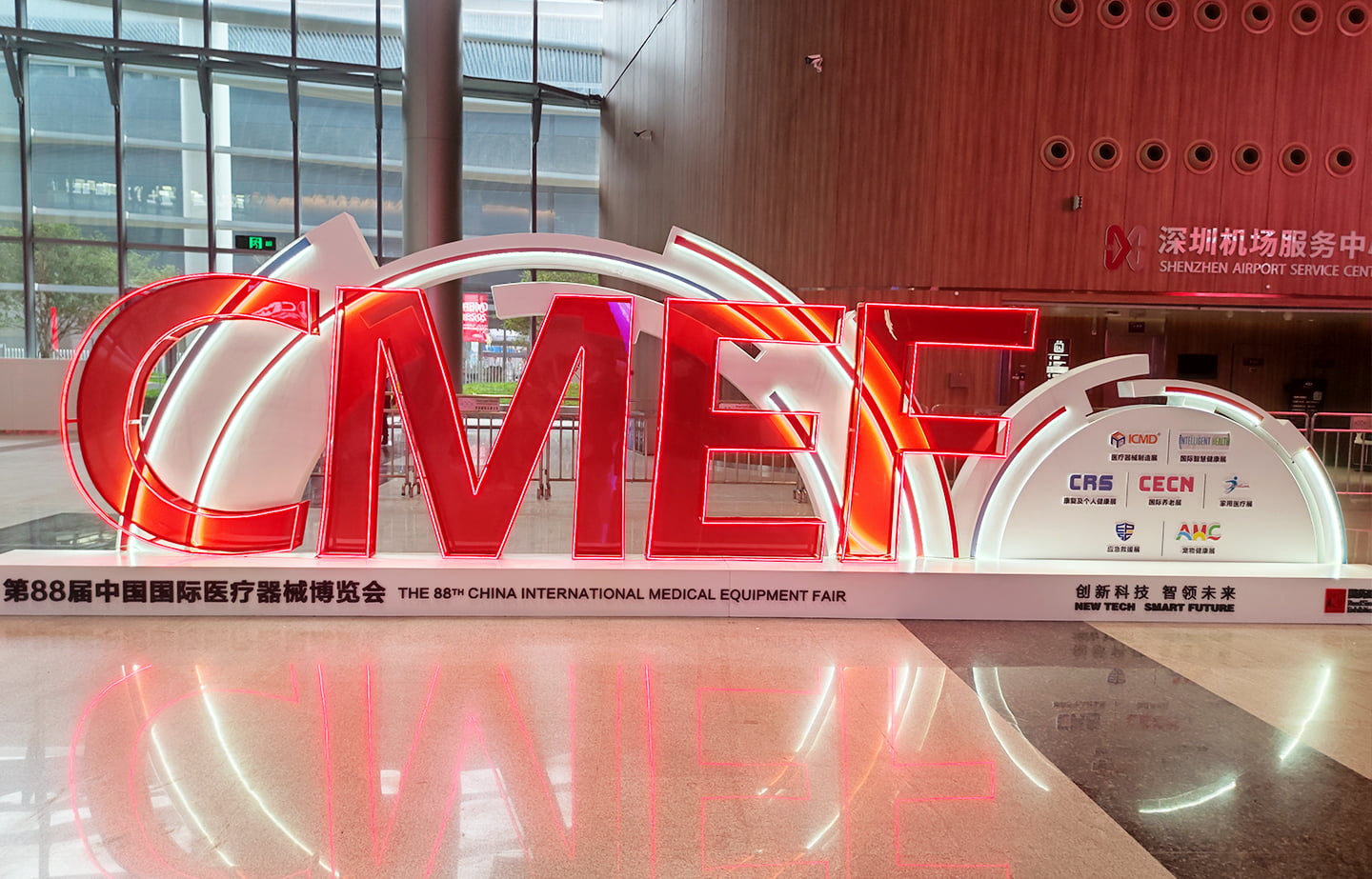 On October 28, 2023, amidst great anticipation, the 88th China International Medical Equipment Fair (CMEF) was grandly held at the Shenzhen International Convention and Exhibition Center!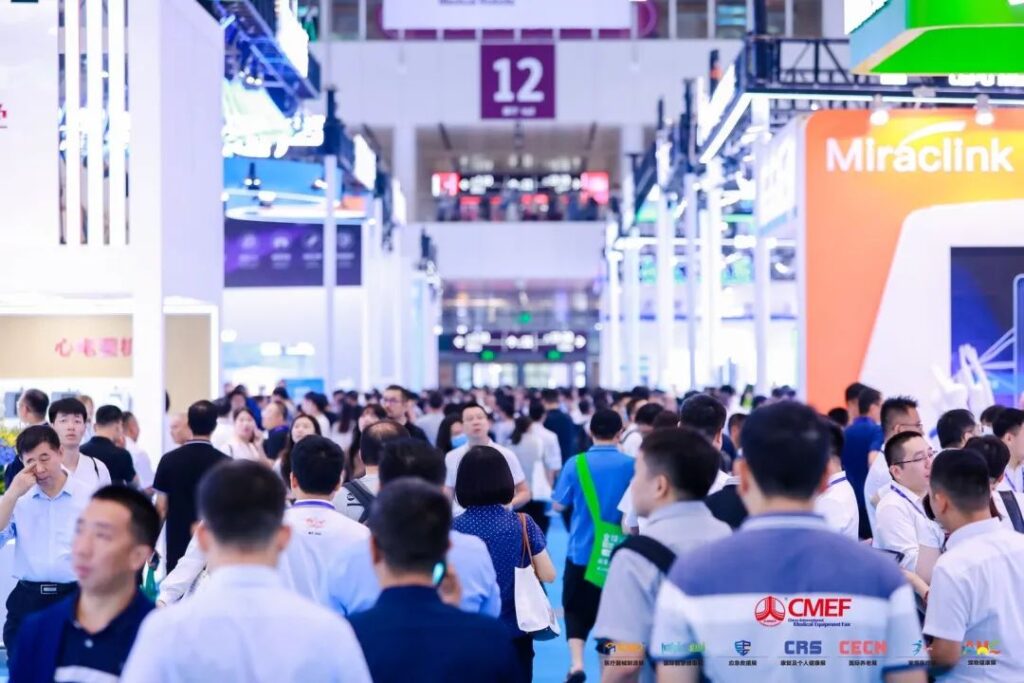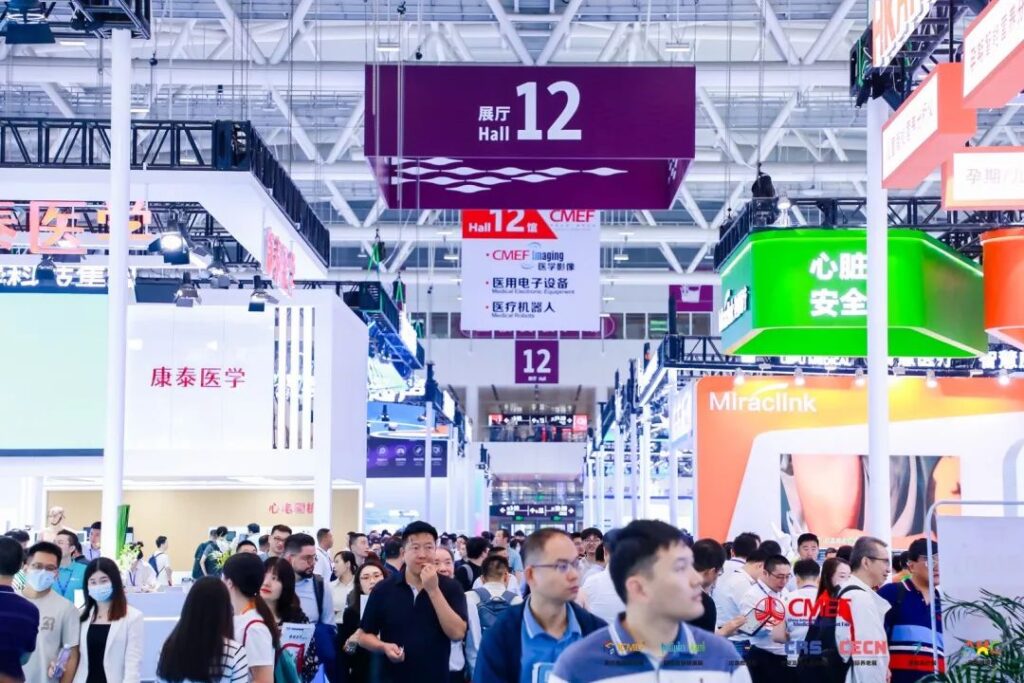 Under the theme "Innovative Technology, Leading the Future," the 88th China International Medical Equipment Fair (CMEF) concluded successfully on October 31 at the Shenzhen International Convention and Exhibition Center. Potent Medical, focusing on the field of urological medical devices, once again appeared at booth 14M02!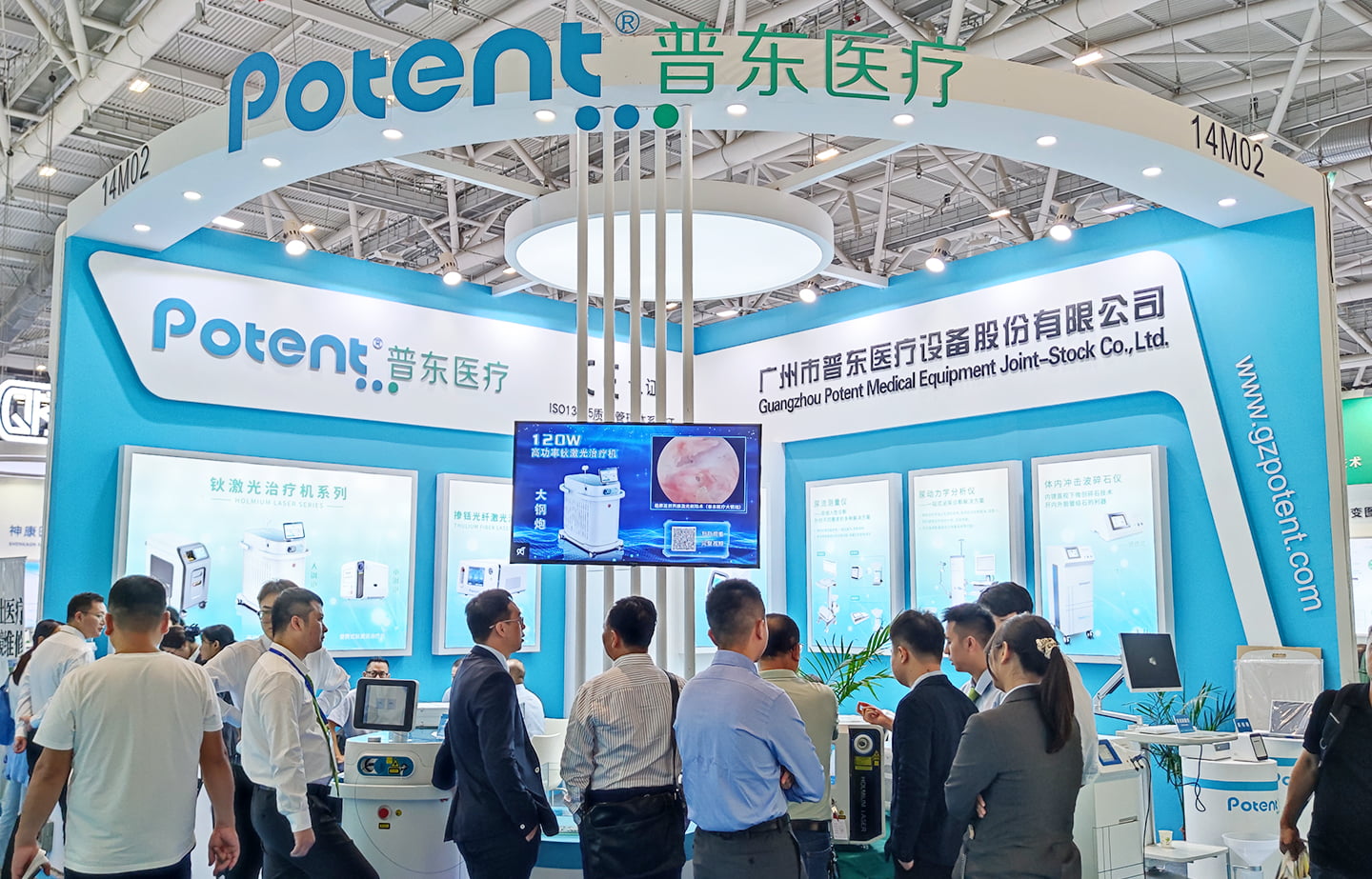 At this CMEF exhibition, a lineup of star products from Potent Medical took the spotlight, including thulium fibers, holmium laser series products, urodynamic analyzers, uroflowmetry devices, and intracorporeal shock wave lithotripters, which garnered significant attention. Potent Medical showcased its strong innovation capabilities and brand competitiveness, attracting numerous industry experts and partners from both domestic and international markets who stopped by to visit and expressed their appreciation.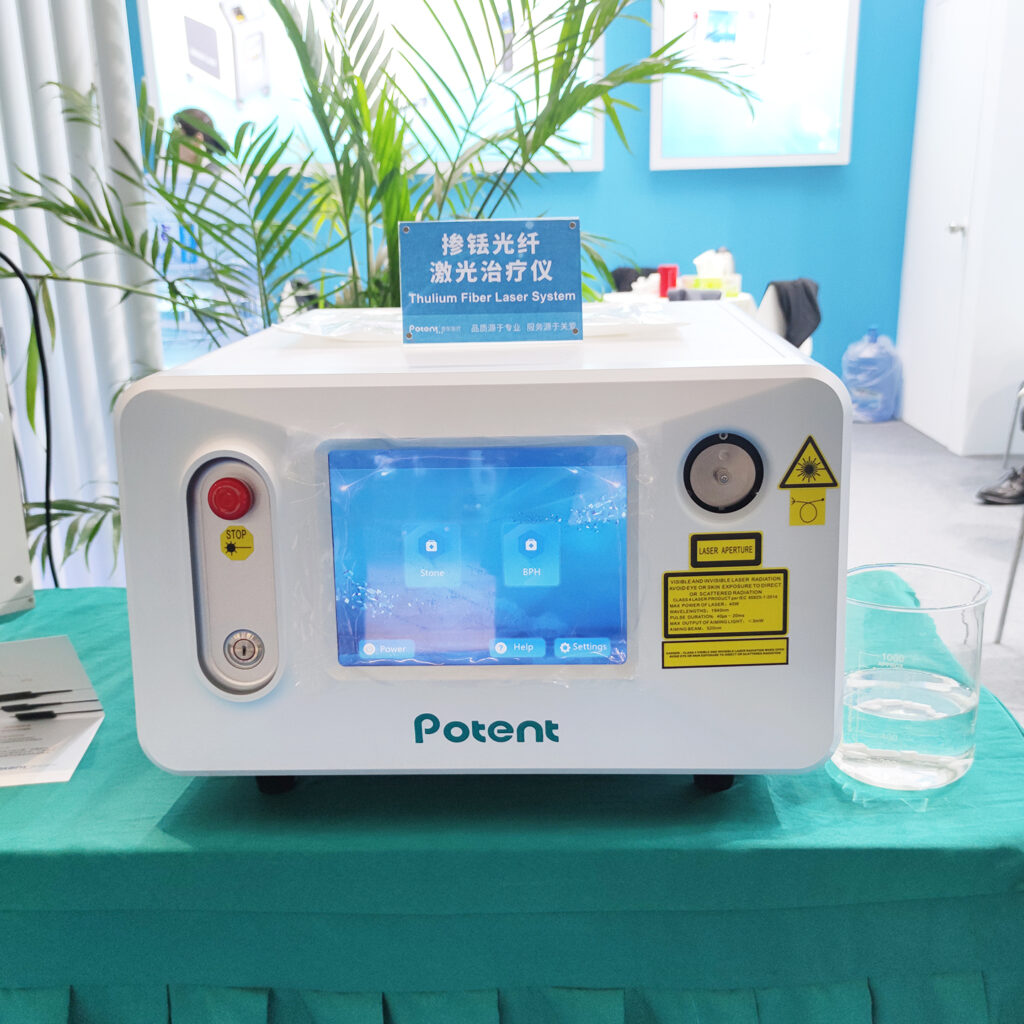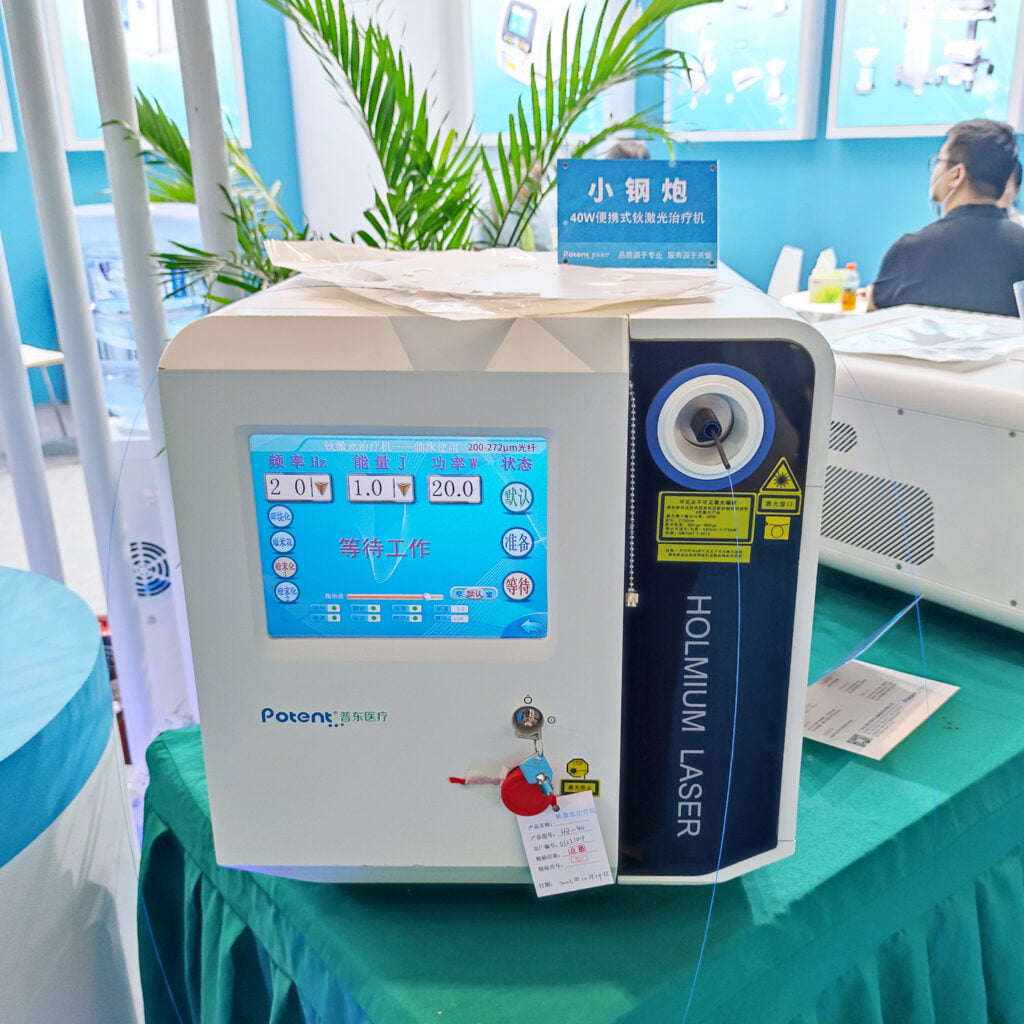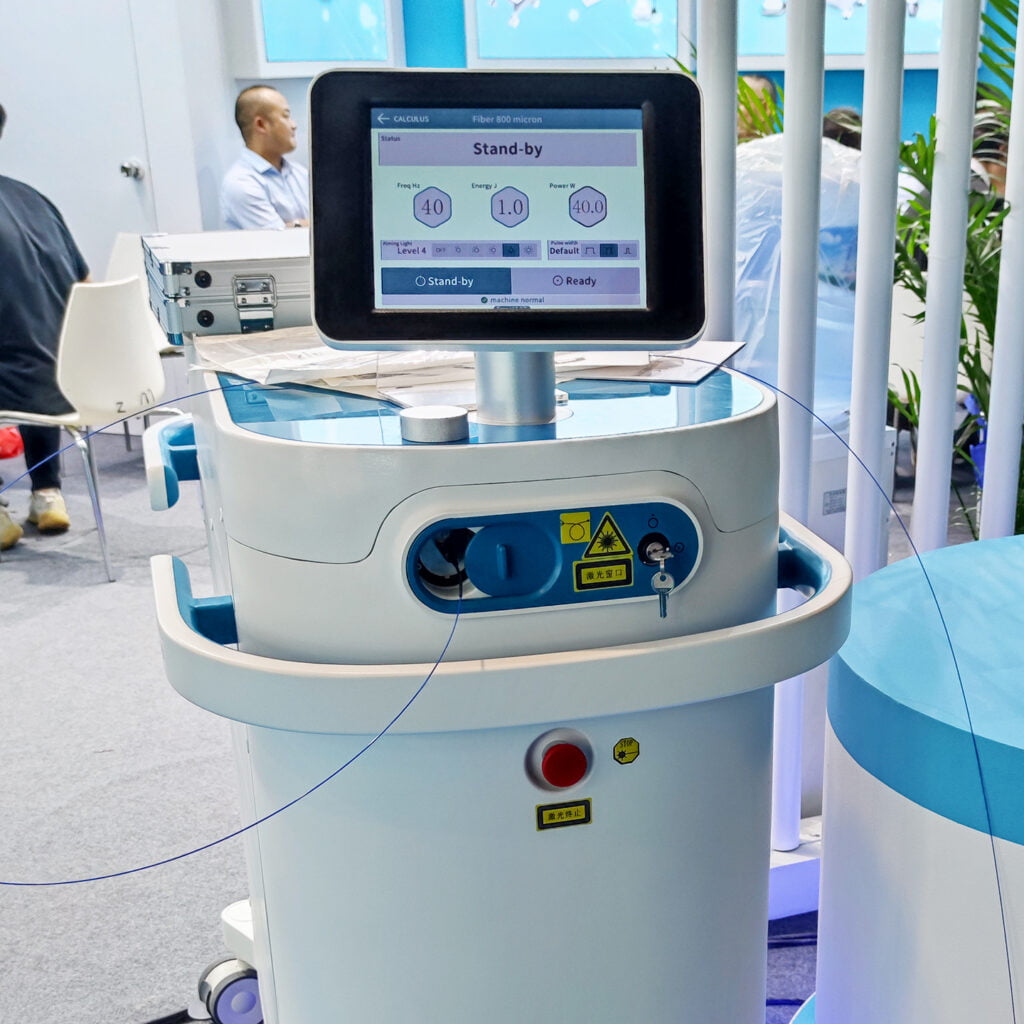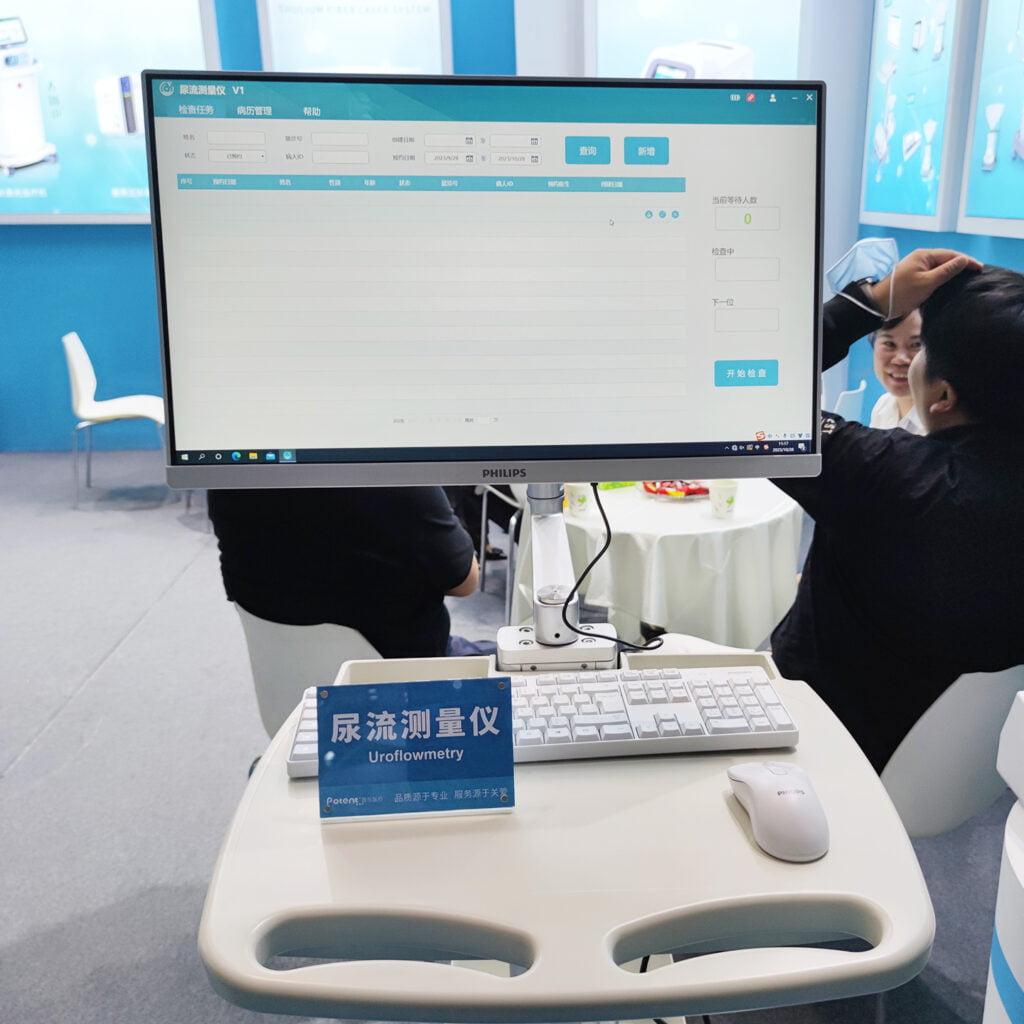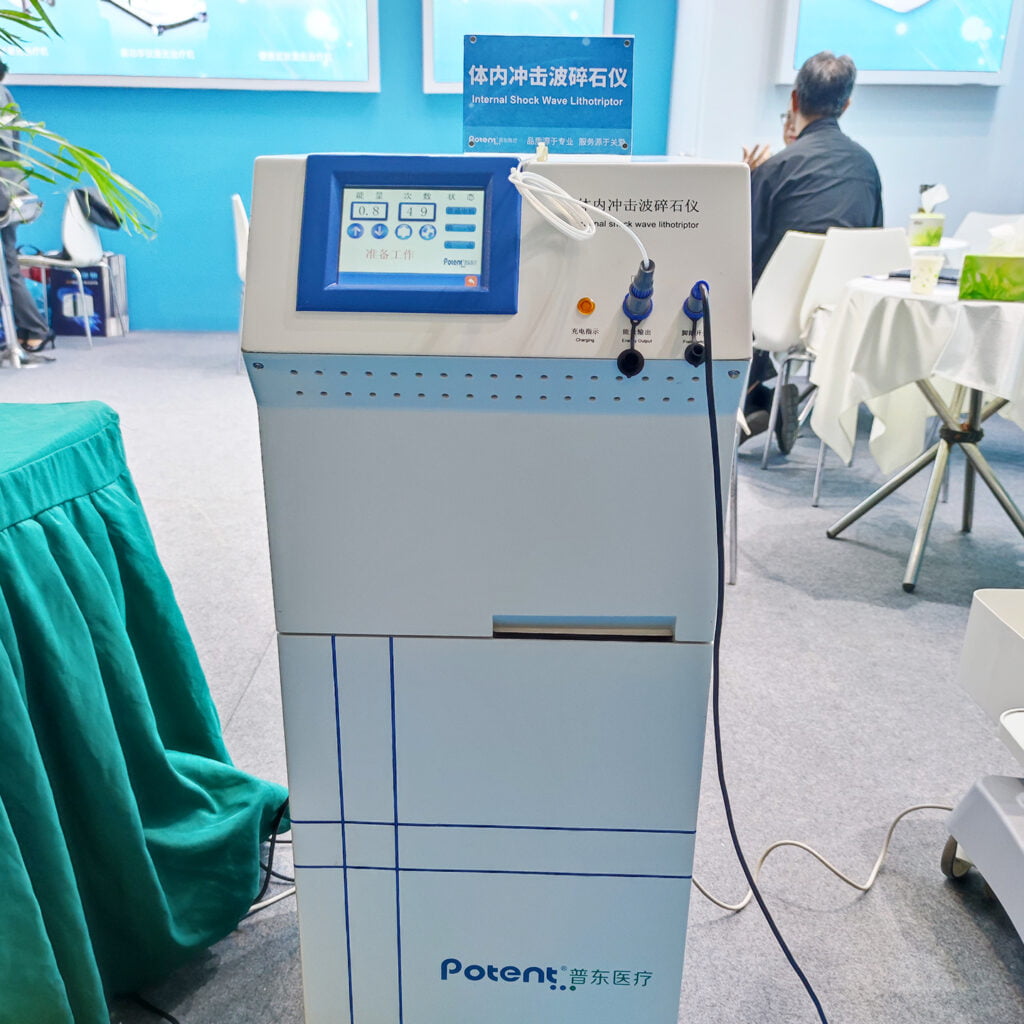 Dedicated technical personnel provided detailed introductions of the key products to visitors, elaborating on their functionalities, operational methods, application effects, and industry development trends. This led to enthusiastic exchanges and discussions with domestic and international clients.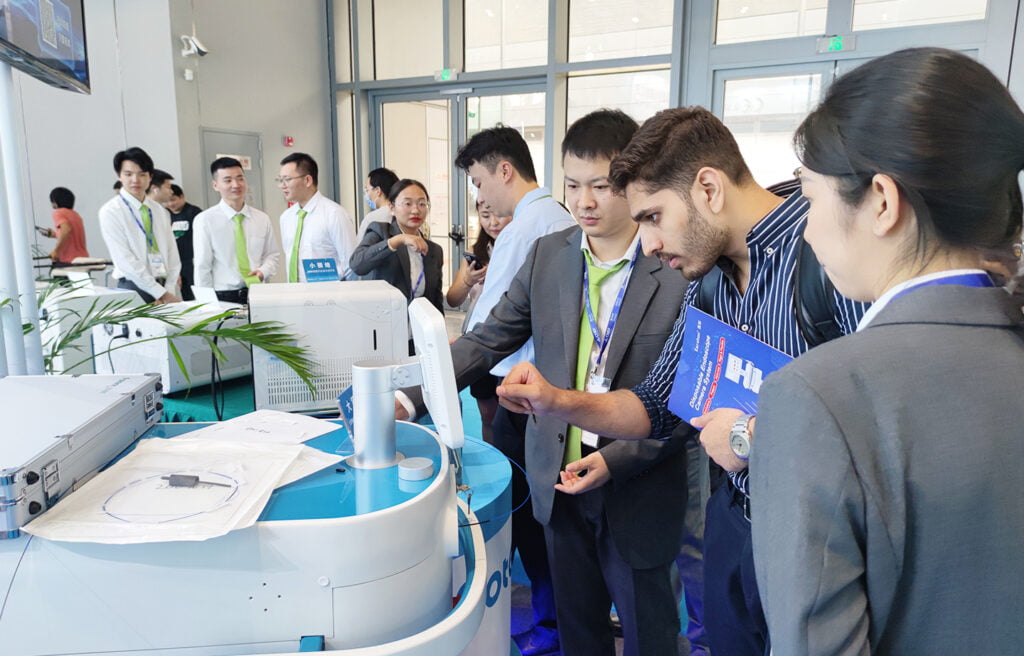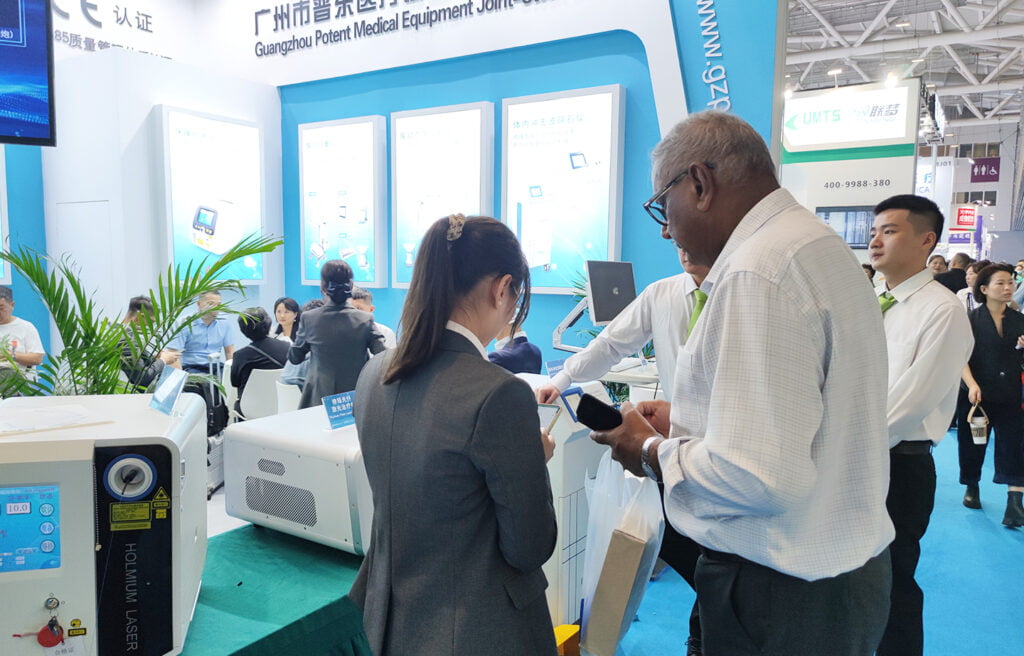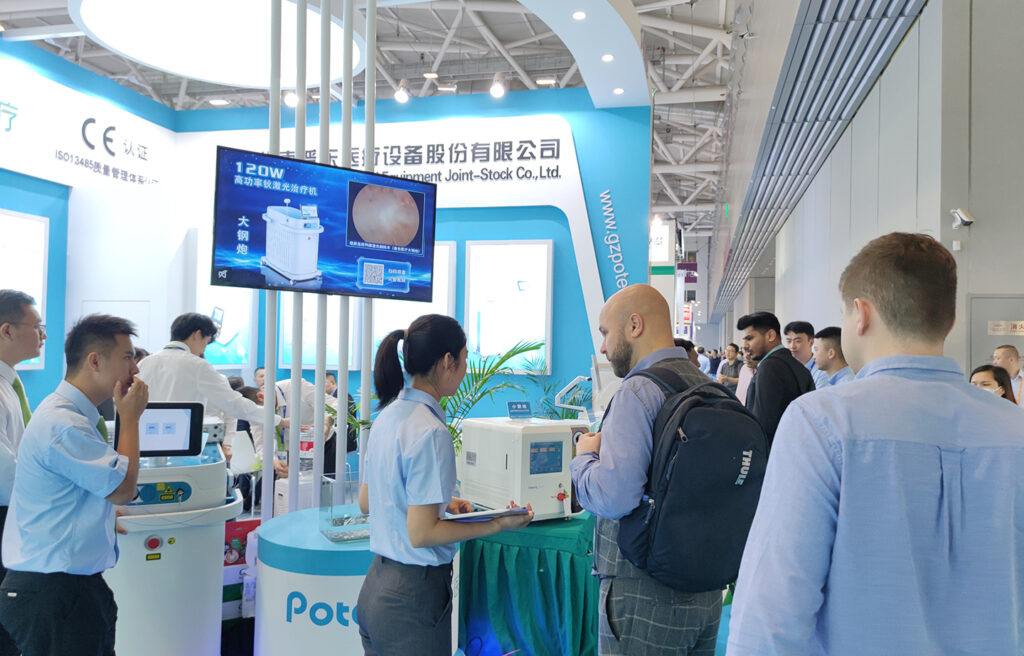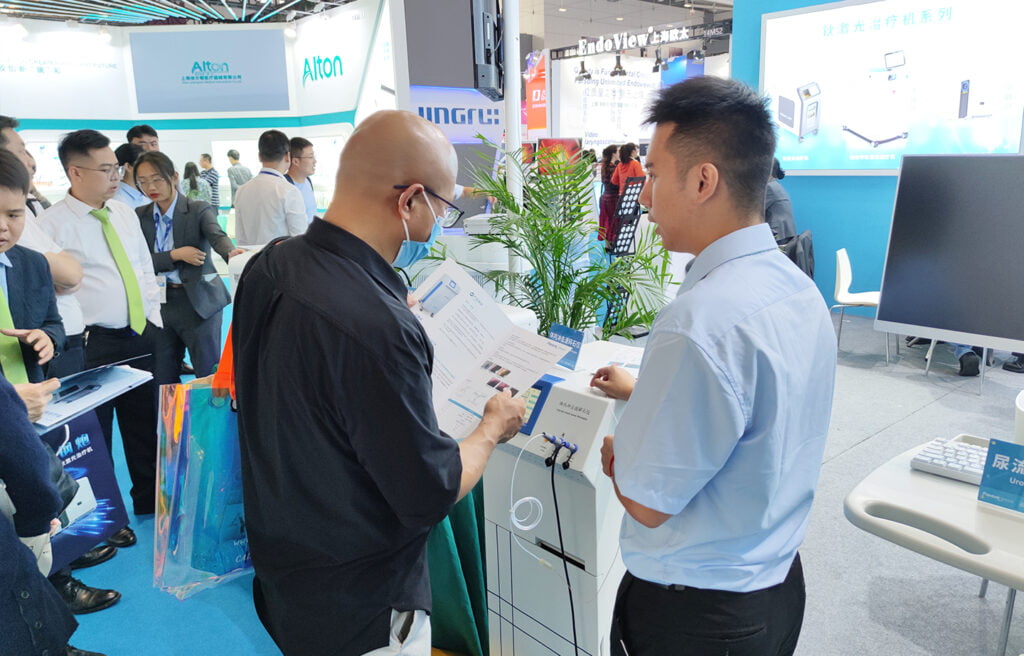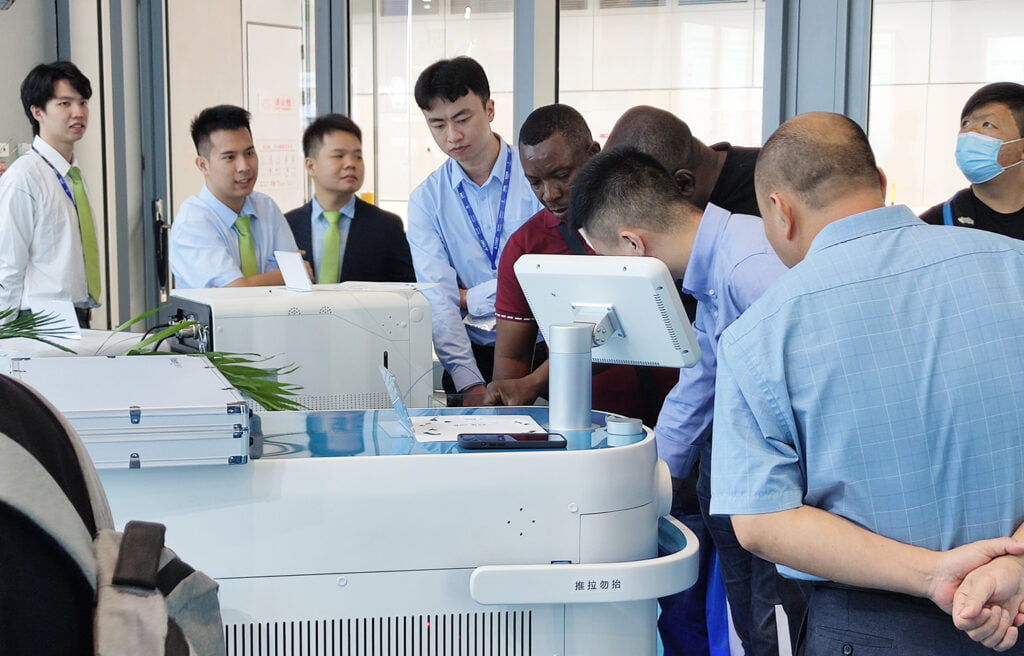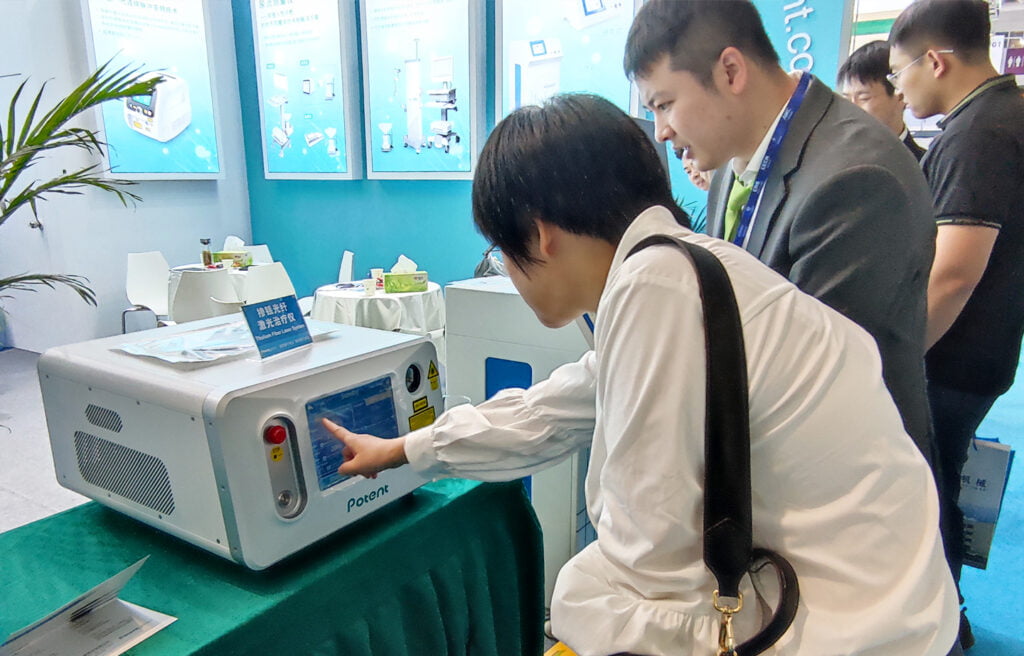 The Potent Medical booth meticulously prepared a state-of-the-art simulation and interactive experience equipment for holmium lasers, drawing waves of visitors to its showcase. By gripping the laser fiber and activating the energy device, a formidable burst of laser energy is emitted from the fine tip of the fiber, instantly pulverizing stone samples into fine powder. Notably, the stones remain stationary throughout the process, devoid of any resultant backward thrust. This demonstration highlights the precise and controlled nature of holmium laser technology, leaving a lasting impression on the international audience.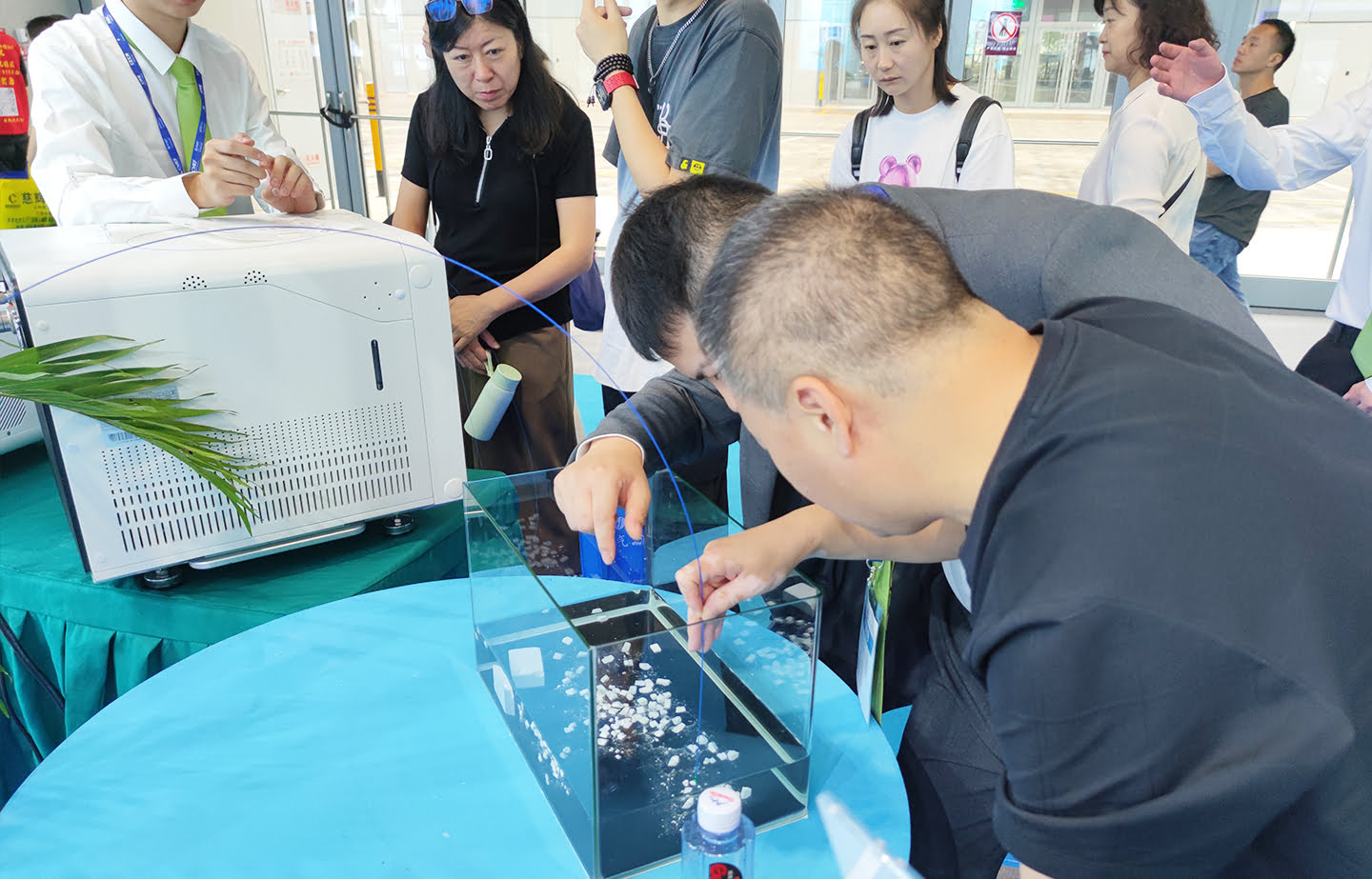 Although CMEF has concluded
Potent Medical's journey does not end here.
We dedicated to providing high-quality medicaotentl devices and solutions that improve diagnostic and treatment outcomes and enhance the quality of patients' lives.
We eagerly look forward to gathering again at CMEF next year!