Event-News
MEDICA 2023 Highlights | POTENT Unveils Revolutionary Laser System for Urological Surgery
From November 13th to 16th, 2023, the 55th edition of MEDICA, the world's largest medical trade fair, was held in Düsseldorf, Germany. With over 5,100 exhibitors from more than 70 countries and over 120,000 visitors, it served as a remarkable platform for industry professionals and peers to gather Overview of the Exhibition Potent Medical has […]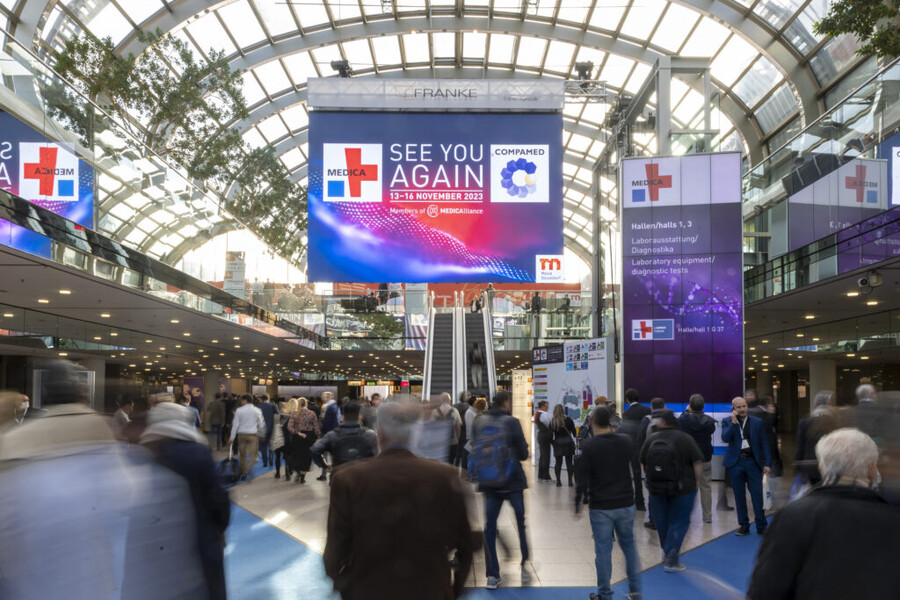 From November 13th to 16th, 2023, the 55th edition of MEDICA, the world's largest medical trade fair, was
held in Düsseldorf, Germany. With over 5,100 exhibitors from more than 70 countries and over 120,000 visitors,
it served as a remarkable platform for industry professionals and peers to gather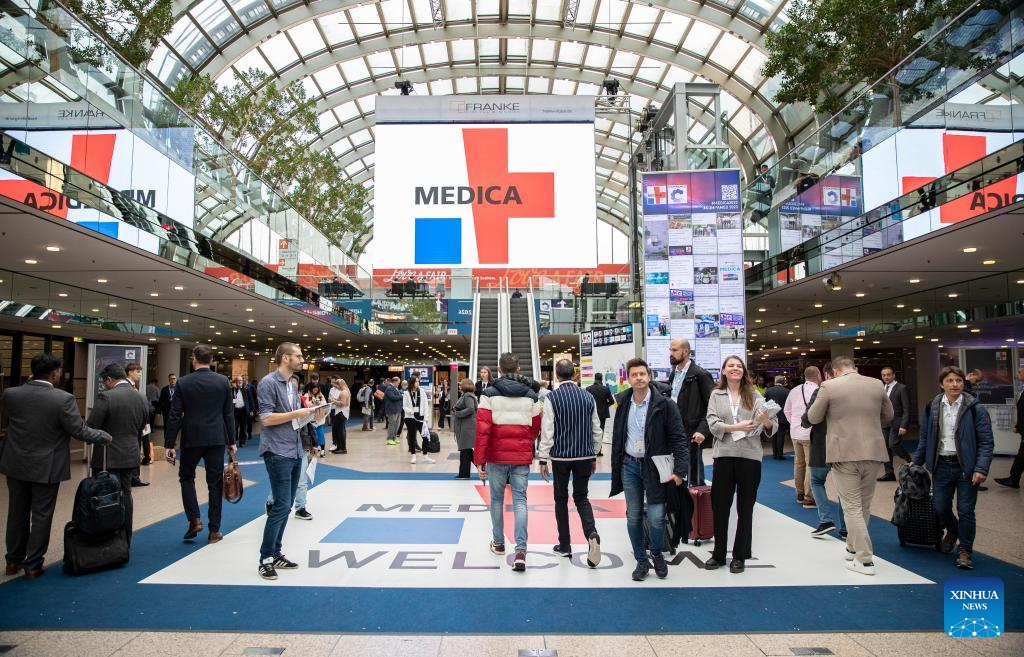 Overview of the Exhibition
Potent Medical has utilized this excellent opportunity to share and demonstrate comprehensive and diverse innovative solutions in the field of urological surgery to industry experts and peers, providing significant strength and support to the global healthcare industry. As a leader in the field of urological medical devices, Potent Medical maintains a deep understanding of the trends in the medical device industry.
At MEDICA 2023, we presented our full range of medical laser products, sharing our experiences in technological innovation, clinical application research feedback, and conducting simulation demonstrations. These efforts garnered significant attention and recognition from global industry experts and customers.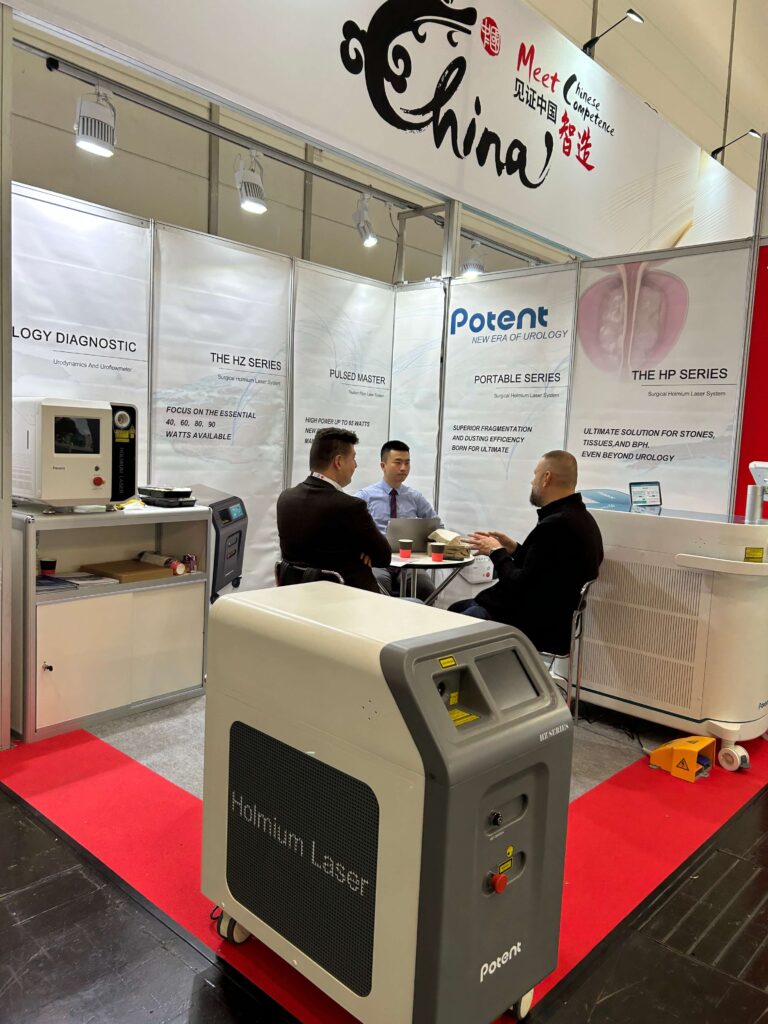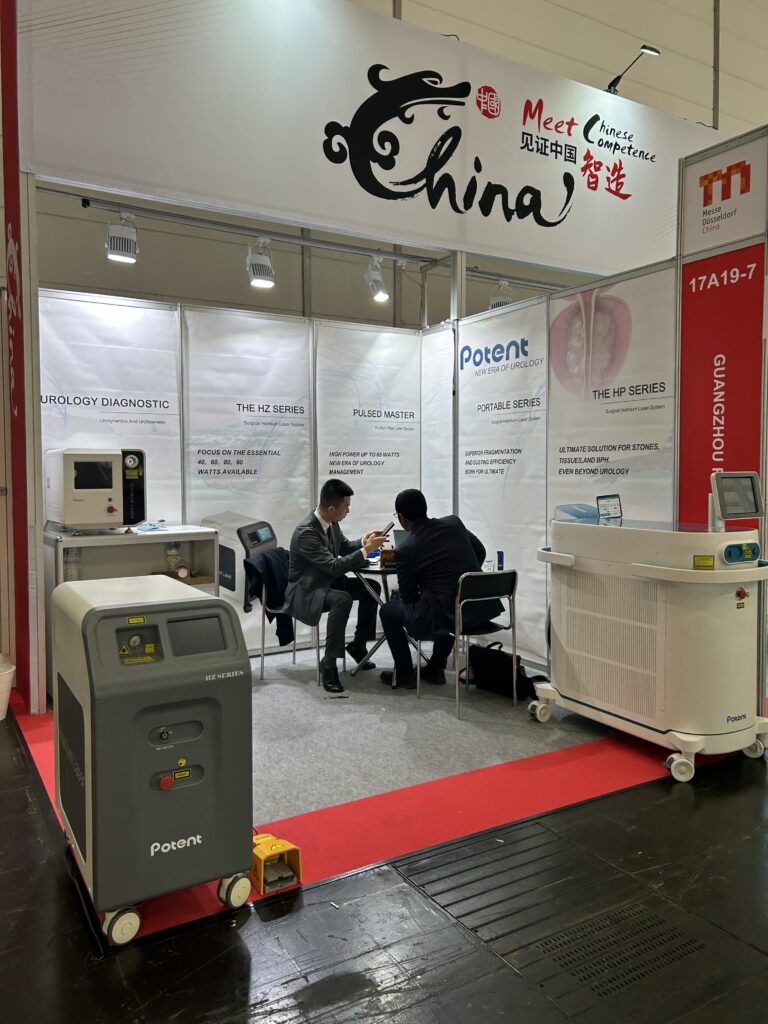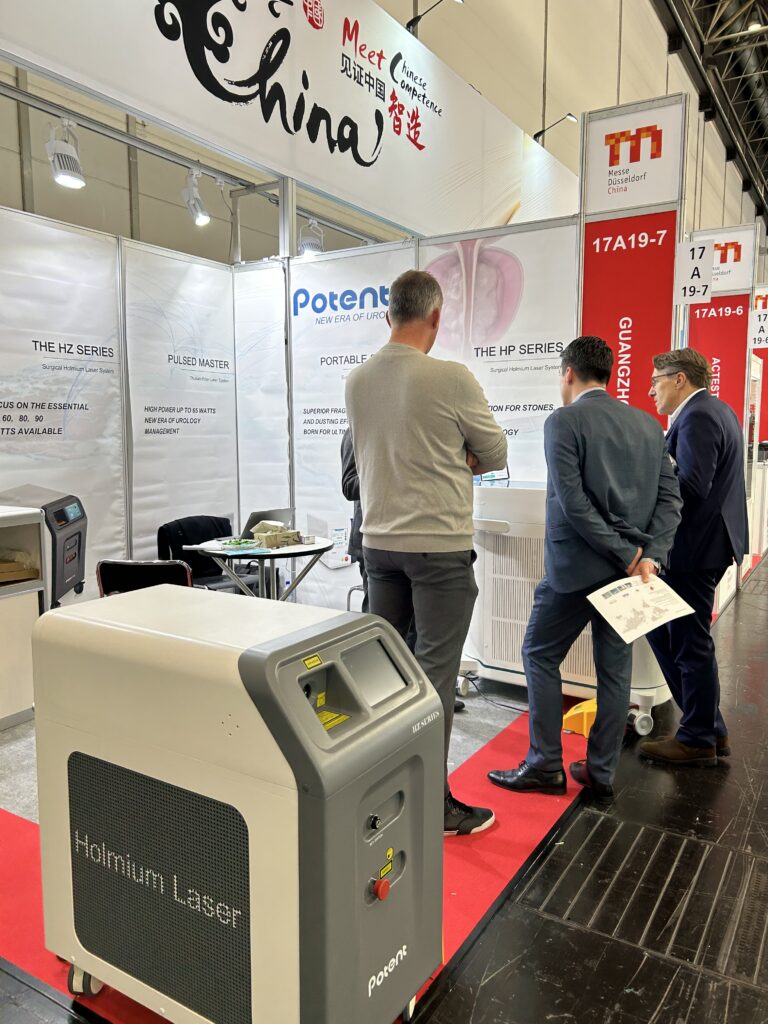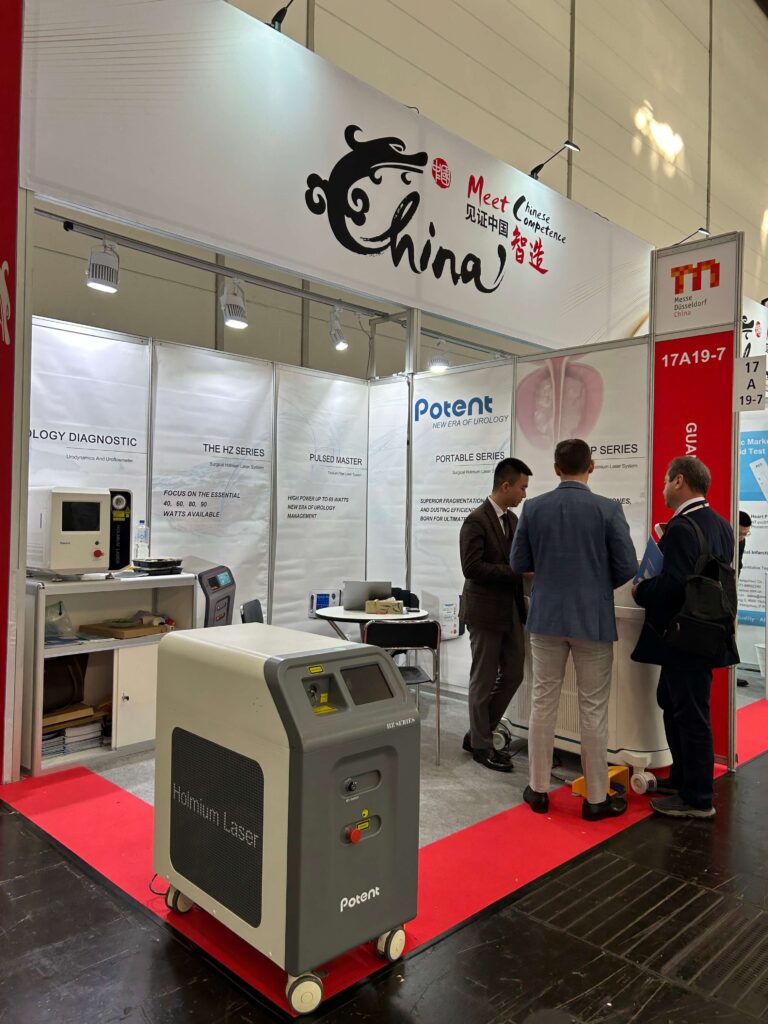 Product Introduction
Potent is dedicated to developing state-of-the-art medical laser systems, providing innovative and effective solutions for the removal of kidney, bladder, and ureteral stones in the field of urology.
Our Thulium fiber laser Pulsemaster, Holmium lasers XP, HZ, and HP series offer versatility and flexibility, catering to the unique needs of different patients and stone compositions. They enable efficient stone fragmentation and in-situ lithotripsy, reducing surgical time and accelerating patient recovery.
Impressions from the Exhibition
At MEDICA 2023, we were delighted to explore the latest trends in urology and gain deep insights into advancements in medical technology alongside professionals. This knowledge will drive our continuous innovation and help us maintain a leading position in the industry.
Improving patient quality of life and meeting the needs of surgeons is crucial. That's why we consistently showcase our innovative technology at global medical exhibitions. Potent Medical will continue to develop advanced solutions to improve global health through our innovative, safe, and reliable products and services, better serving patients, customers, and the medical community.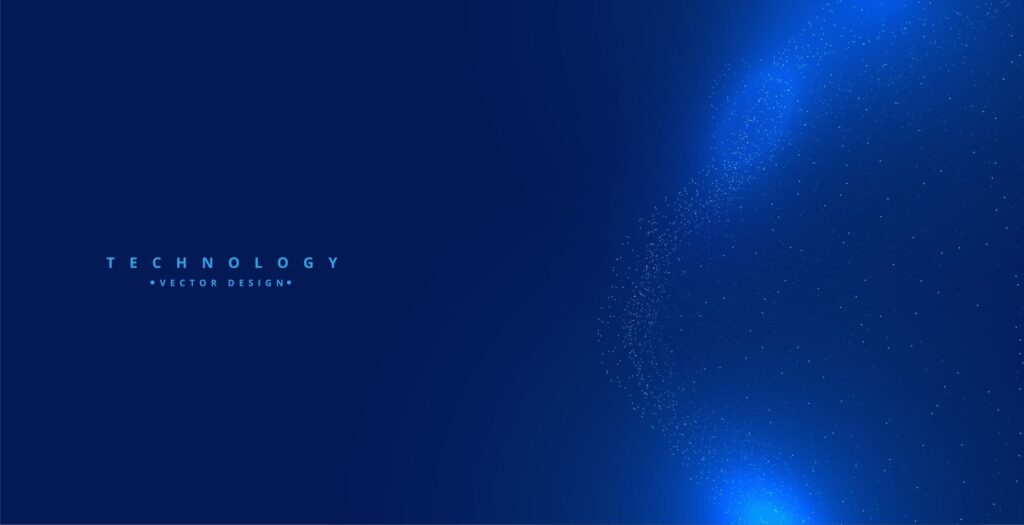 See you at MEDICA 2024
next year!