Exhibition
Visit Arab Health Medical Exhibition in Dubai 2019
On January 28, 2019, the Middle East Dubai Medical Expo Arab Health kicked off at the Dubai World Trade Center.

Dec 19, 2018

BY admin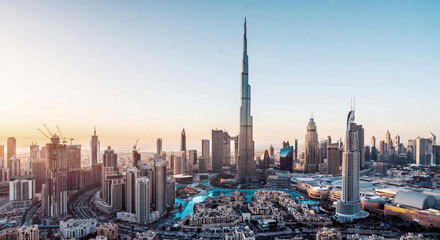 Exhibition Date: January 28-31, 2019
Exhibition country: Dubai
Exhibition location: Dubai World Trade Exhibition Center
Holding cycle: once a year
Booth number: Z6B49-2
Hall Number: Hall 6
On January 28, 2019, the Middle East Dubai Medical Expo Arab Health kicked off at the Dubai World Trade Center. For the first time, this exhibition came from nearly 150 countries and 5000 exhibiting companies from all over the world. The exhibition lasted for 4 days. More than 140,000 professionals in the medical industry displayed the latest medical technology and the most forward-looking technology products. As the largest national pavilion, China has more than 500 exhibitors and the exhibition area reaches 100,000 square meters.
Dubai Medical Expo Arab Health is an international professional medical equipment exhibition with the largest exhibition scale, a relatively complete range of exhibits, and a good exhibition effect in the Middle East. Since it was first held in 1975, the scale of the exhibition, the number of exhibitors, and the number of visitors has increased year by year, and it has always enjoyed a high reputation among hospitals and medical equipment agents in the Middle East Arab countries.
In this exhibition, the Potent Medical booth also displayed the HZ series of the holmium laser system, diode laser system, and other overall urological engineering solutions, which attracted many professional visitors every day to observe and consult, fully demonstrating the infinite charm of innovative technology.
During the exhibition, not only Potent Medical's original Middle East customers visited one after another, but also a large number of customers from various countries and regions around the world visited, consulted, negotiated, and communicated on cooperation matters. Potent Medical as urology health specialists attracted a large number of new cooperation intention customers and promoted Potent Medical's development. The expansion of the international market reached a new level.
The successful holding of the Dubai Medical Exhibition in 2019 not only allows us to see the forward strength of China's health industry bursting out all over the world. In the increasingly globalized environment, the development of Potent Medical medical device companies has an international vision and continuously enriches the industry connotation. Integrating outwards to expand into new areas and new markets, Potent Medical medical device manufacturers is ready to take off, with a more confident attitude, blooming China's excitement to the global medical device industry.